Q: What is Give a Book?
A: Give a Book is a community project initiated by JuiceSky (Malaysia) Sdn Bhd.
---
Q: Why is Give a Book doing this?
A: Give a Book would like to inspire a reading culture.
---
Q: Who are the books for and why?
A: Give a Book is working together with selected schools and are looking for books which can benefits school children to read and gain more knowledge.
---
Q: Will you accept any books?
A: Any genre of books that is suitable for school children with positive contents. Newspapers, religious, politics and pornographic books are not allowed.
---
Q: Will you only accept chinese books?
A: Of course not. We accept books in Chinese, English and Malay languages.
---
Q: Can I hand in an old book from home?
A: Any books, new or old are welcomed. Please ensure books are in good conditions without missing pages.
---
Q: Is there a limit for number of books I can hand in?
A: No. The more the merrier. You will receive a postcard where you can write your message and hand in along with the books. Your message can inspire the children which will be reading your book.
---
Q: Does Give a Book profit from each books?
A: No. Books will be delivered to selected school and then distributed to school children.
---
Q: Where can I hand in the books?
A: At our selected drop centers...
LOCATION OF
GIVE A BOOK
DROP CENTERS
---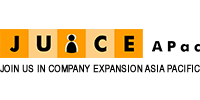 JuiceAPac Sdn Bhd
Lintas Plaza
Lot 16-1, 1st Floor
Lorong Lintas Plaza 2
(on top of Pizza Hut)
Tel: (6088) 223 666